Huge Size High Simulation Mechanical Animatronic Silicon Rubber Life Size Mechanical Animal Whale for Sale
 MORE INFORMATION
Input

AC 110/220V ,50-60HZ

Plug

Euro plug / British Standard / SAA / C-UL / or depends on request

Control mode

Automatic / Infrared / remote / coin / Button / Voice / Touch /

Temperature / shooting etc.

Waterproofing grade

IP66

Working condition

Sunshine, rain, seaside, 0~50℃(32℉~82℉)

Optional function

Sound can be increased to 128 kinds

Smoke,/ water. / bleed / smell / change color / change lights / LED screen etc

interactive(Location tracking) / conversine(currently only Chinese)
AFTER-SALE SERVICE
Service

Need be cut for shipping,fwill provide a detailed installation manual.

Warranty

We provide 2 years warranty for all of our antrimatronic models,

the warranty pieriod starts

from freight arrives at destination port. Our warranty covers motor,

reducer, control box, etc.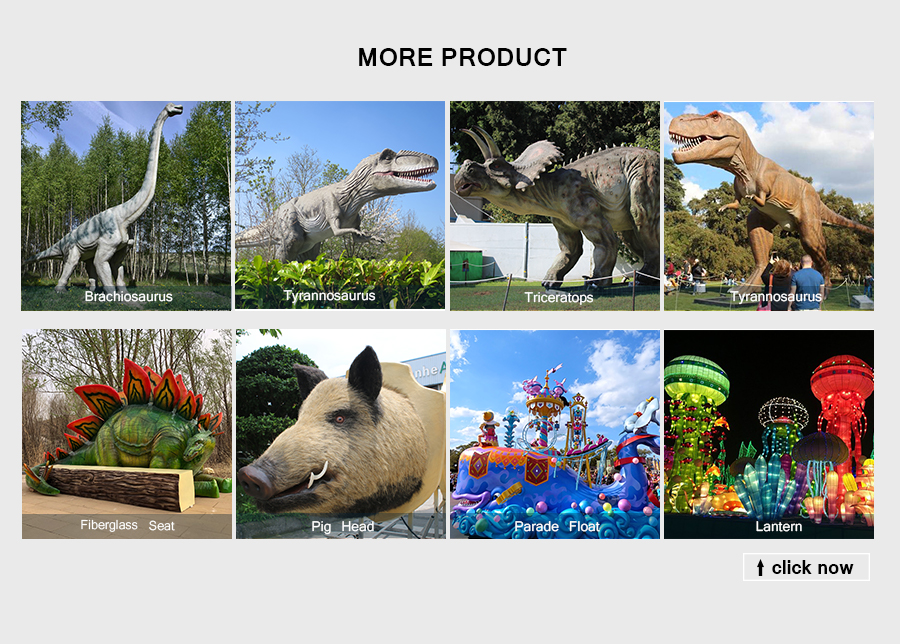 white whale,animatronic animal,sea animal,animal model,animatronic model for sale
realistic animals robotic  amusment park animals  animatronic animal  life size animal statues  outdoor playground life size animal  outdoor animal playground equipment  lifelike animal model  life size animal model  artificial animal  lifelike ocean animal  animatronic whale model  life size animal model animatronics model  theme park robotic animal  artificial animal sculpture  zoo park animatronic animal  cute mechanical animal for decoration animatronic animal water whale 
Marine life, or sea life or ocean life, is the plants, animals and other organisms that live in the salt water of the sea or ocean, or the brackish water of coastal estuaries. At a fundamental level, marine life affects the nature of the planet. Marine organisms, mostly microorganisms, produce oxygen and sequester carbon. Shorelines are in part shaped and protected by marine life, and some marine organisms even help create new land. The term marine comes from the Latin mare, meaning sea or ocean.
Most life forms evolved initially in marine habitats. By volume, oceans provide about 90 percent of the living space on the planet. The earliest vertebrates appeared in the form of fish, which live exclusively in water. Some of these evolved into amphibians which spend portions of their lives in water and portions on land. Other fish evolved into land mammals and subsequently returned to the ocean as seals, dolphins or whales. Plant forms such as kelp and algae grow in the water and are the basis for some underwater ecosystems. Plankton forms the general foundation of the ocean food chain, particularly the phytoplankton which are key primary producers.
Marine invertebrates exhibit a wide range of modifications to survive in poorly oxygenated waters, including breathing tubes as in mollusc siphons. Fish have gills instead of lungs, although some species of fish, such as the lungfish, have both. Marine mammals, such as dolphins, whales, otters, and seals need to surface periodically to breathe air.