Life Size Outdoor Animatronic Animal Gorilla Statue Model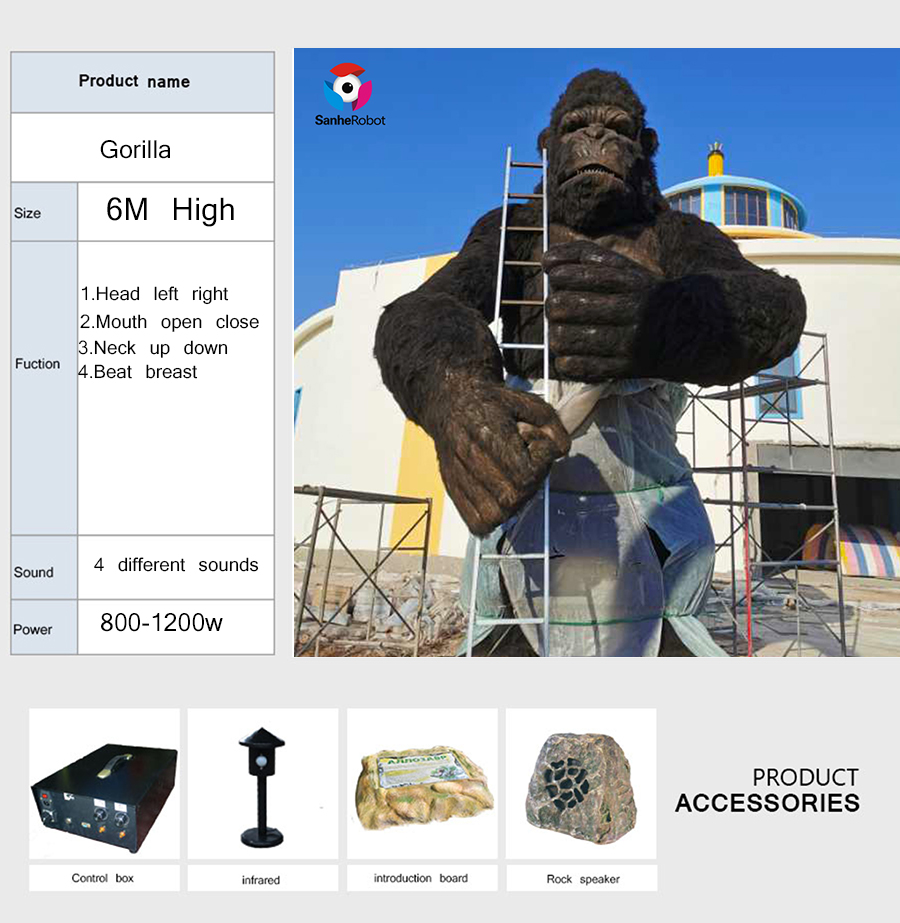 MORE INFORMATION
Input

AC 110/220V ,50-60HZ

Plug

Euro plug / British Standard / SAA / C-UL / or depends on request

Control mode

Automatic / Infrared / remote / coin / Button / Voice / Touch /

Temperature / shooting etc.

Waterproofing grade

IP66

Working condition

Sunshine, rain, seaside, 0~50℃(32℉~82℉)

Optional function

Sound can be increased to 128 kinds

Smoke,/ water. / bleed / smell / change color / change lights / LED screen etc

interactive(Location tracking) / conversine(currently only Chinese)
AFTER-SALE SERVICE
Service

Need be cut for shipping,fwill provide a detailed installation manual.

Warranty

We provide 2 years warranty for all of our antrimatronic models,

the warranty pieriod starts

from freight arrives at destination port. Our warranty covers motor,

reducer, control box, etc.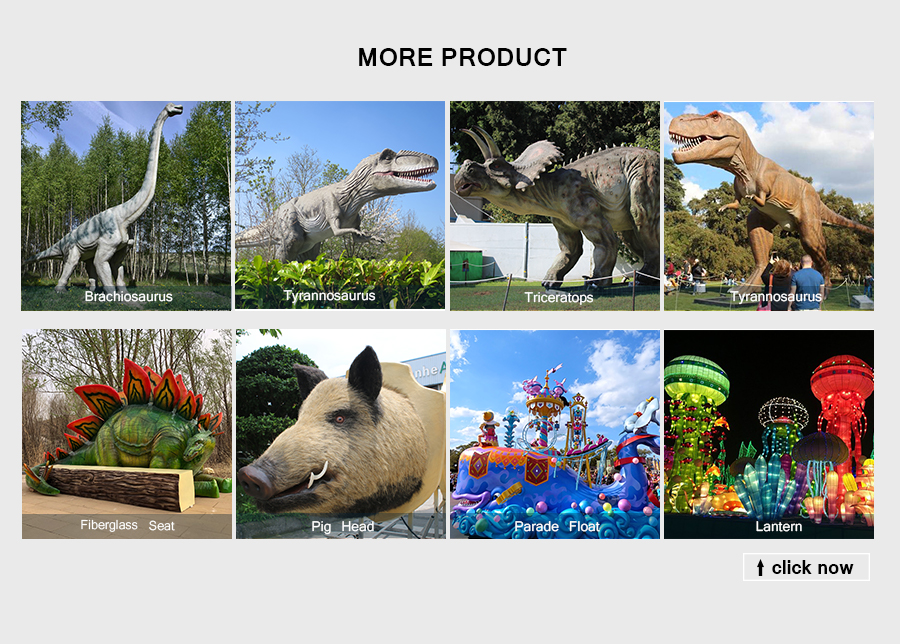 life size animal model  kingkong model    large animal model for sale
playground equipment for sale  robotic animal model  lifelike animal model  animated life size animals  animatronic prehistoric animals  animatronic animal  realistic animal model  animatronic life-size animals  custom life size animal  outdoor playground animatronic animals  zoo park animatronic animal  artificial animal sculpture  animal statues for sale  theme park robotic animal  outdoor playground life size animal large size kingkong model  gorilla model  animatronic gorilla  
Gorillas are ground-dwelling, predominantly herbivorous great apes that inhabit the tropical forests of central Sub-Saharan Africa. The genus Gorilla is divided into two species: the eastern gorillas and the western gorillas, and either four or five subspecies. They are the largest living primates. The DNA of gorillas is highly similar to that of humans, from 95 to 99% depending on what is included, and they are the next closest living relatives to humans after chimpanzees and bonobos.
Gorillas are the largest non-human primates, reaching heights between 1.25-1.8 metres, weights between 100–270 kg, and arm spans up to 2.6 metres, depending on species and sex. They tend to live in troops, with the leader being called a silverback. The Eastern gorilla is distinguished from the Western by darker fur colour and some other minor morphological differences. Gorillas tend to live 35–40 years in the wild.
Gorillas' natural habitats cover tropical or subtropical forest in Sub-Saharan Africa. Although their range covers a small percentage of Sub-Saharan Africa, gorillas cover a wide range of elevations. The mountain gorilla inhabits the Albertine Rift montane cloud forests of the Virunga Volcanoes, ranging in altitude from 2,200 to 4,300 metres (7,200 to 14,100 ft). Lowland gorillas live in dense forests and lowland swamps and marshes as low as sea level, with western lowland gorillas living in Central West African countries and eastern lowland gorillas living in the Democratic Republic of the Congo near its border with Rwanda.
Despite having a population as high as 200,000 individuals,[2] Gorillas are some of the most endangered apes in the world, and both the Eastern and Western Gorillas are classified as Critically endangered by the IUCN.There are many threats to their survival, such as poaching, habitat destruction, and disease, which threaten the survival of the species. However, conservation efforts have been successful in some areas where they live.