Theme Park Animatronic Artificial Insect Model For Sale
 MORE INFORMATION
Input

AC 110/220V ,50-60HZ

Plug

Euro plug / British Standard / SAA / C-UL / or depends on request

Control mode

Automatic / Infrared / remote / coin / Button / Voice / Touch /

Temperature / shooting etc.

Waterproofing grade

IP66

Working condition

Sunshine, rain, seaside, 0~50℃(32℉~82℉)

Optional function

Sound can be increased to 128 kinds

Smoke,/ water. / bleed / smell / change color / change lights / LED screen etc

interactive(Location tracking) / conversine(currently only Chinese)
AFTER-SALE SERVICE
Service

Need be cut for shipping,fwill provide a detailed installation manual.

Warranty

We provide 2 years warranty for all of our antrimatronic models,

the warranty pieriod starts

from freight arrives at destination port. Our warranty covers motor,

reducer, control box, etc.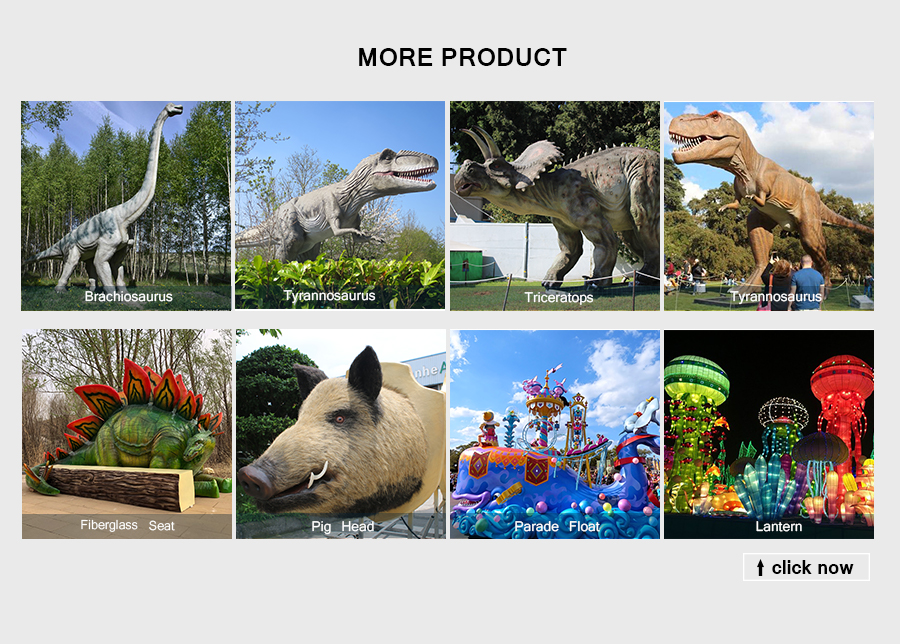 animatronic for sale    animatronic insect for sale     animatronic bee     lifelike insect
bee decoration manufacturers  outdoor bee decoration manufacturers  animatronic insect models  animatronics for sale  robot  insect  animatronic insect  theme park simulation insect  animatronics  lifelike insect model  lifelike artificial robot insect  artificial insect for sale  indoor playground insects  animated insect model  lifelike artificial robot insect  playground equipment  large robot insect model for sale  outdoor playground statue
Insects or Insecta are pancrustacean hexapod invertebrates and the largest group within the arthropod phylum. Definitions and circumscriptions vary; usually, insects comprise a class within the Arthropoda. As used here, the term Insecta is synonymous with Ectognatha. Insects have a chitinous exoskeleton, a three-part body (head, thorax and abdomen), three pairs of jointed legs, compound eyes and one pair of antennae. Insects are the most diverse group of animals; they include more than a million described species and represent more than half of all known living organisms. The total number of extant species is estimated at between six and ten million; potentially over 90% of the animal life forms on Earth are insects. Insects may be found in nearly all environments, although only a small number of species reside in the oceans, which are dominated by another arthropod group, crustaceans, which recent research has indicated insects are nested within.
Nearly all insects hatch from eggs. Insect growth is constrained by the inelastic exoskeleton and development involves a series of molts. The immature stages often differ from the adults in structure, habit and habitat, and can include a passive pupal stage in those groups that undergo four-stage metamorphosis. Insects that undergo three-stage metamorphosis lack a pupal stage and adults develop through a series of nymphal stages.[6] The higher level relationship of the insects is unclear. Fossilized insects of enormous size have been found from the Paleozoic Era, including giant dragonflies with wingspans of 55 to 70?cm (22 to 28?in). The most diverse insect groups appear to have coevolved with flowering plants.
zigong sanhe robot technology co.,ltd