The Wild Prehistoric In Ice Age Animatronic Robotic Animal saber-toothed tiger for Sale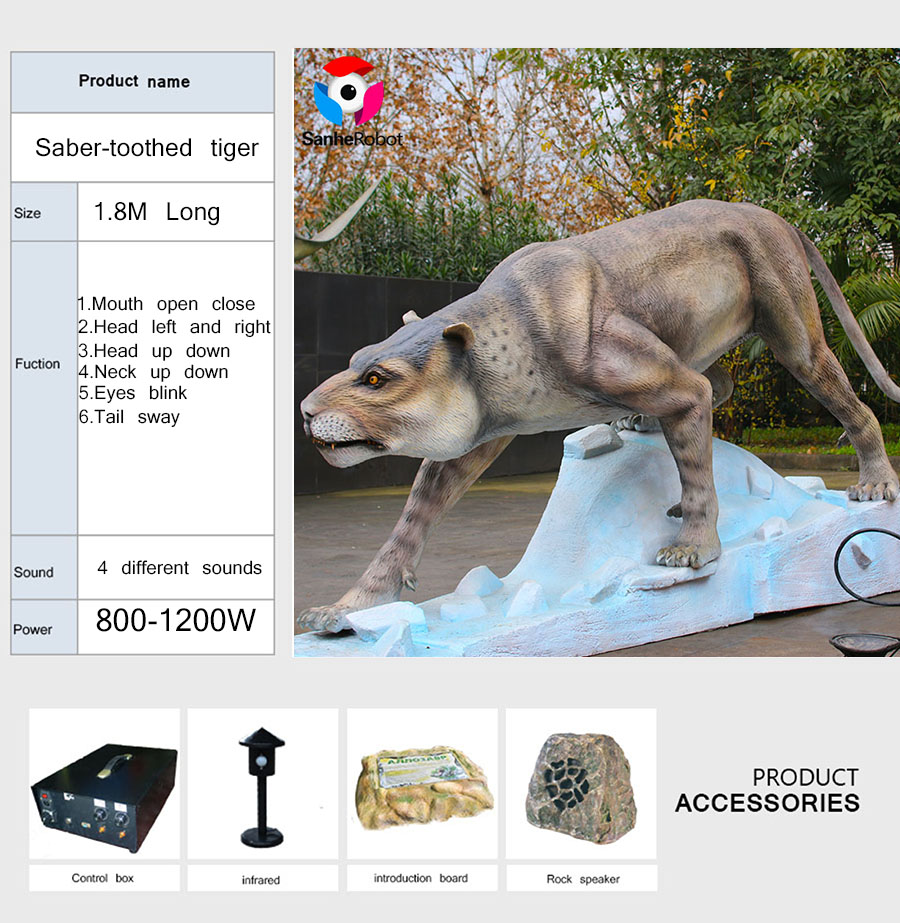 MORE INFORMATION
Input

AC 110/220V ,50-60HZ

Plug

Euro plug / British Standard / SAA / C-UL / or depends on request

Control mode

Automatic / Infrared / remote / coin / Button / Voice / Touch /

Temperature / shooting etc.

Waterproofing grade

IP66

Working condition

Sunshine, rain, seaside, 0~50℃(32℉~82℉)

Optional function

Sound can be increased to 128 kinds

Smoke,/ water. / bleed / smell / change color / change lights / LED screen etc

interactive(Location tracking) / conversine(currently only Chinese)
AFTER-SALE SERVICE
Service

Need be cut for shipping,fwill provide a detailed installation manual.

Warranty

We provide 2 years warranty for all of our antrimatronic models,

the warranty pieriod starts

from freight arrives at destination port. Our warranty covers motor,

reducer, control box, etc.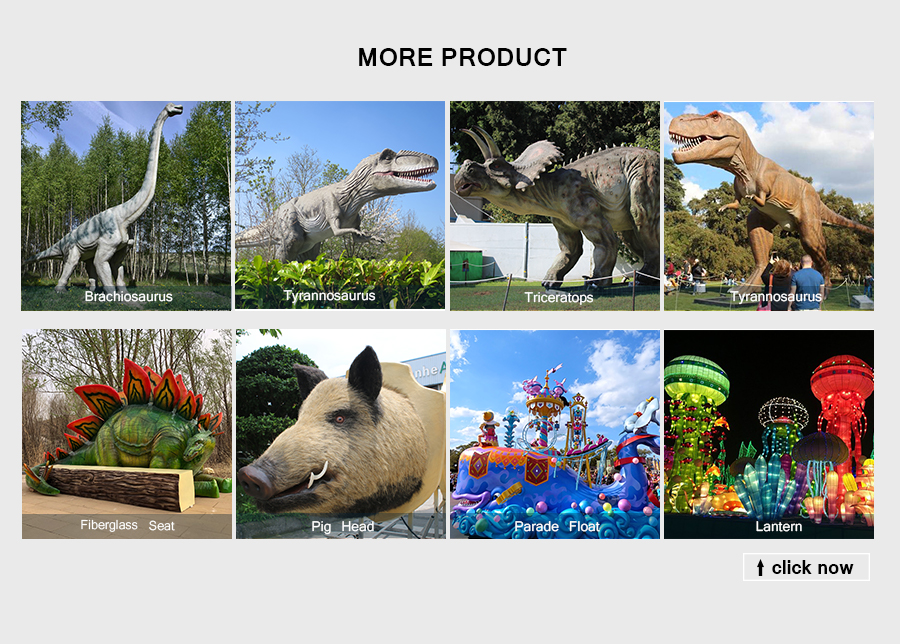 buy animatronics,buy robotic,life size animal,animal model for sale 
realistic animals robotic  amusment park animals  realistic animals  handmade animal statue  Life size decorative animatronic animal  Life size animatronic animal statues for sale  Outdoor playground life size animal replica  Outdoor animal playground equipment  Zoo exhibition display iceage animal  Exhibition high quality animatronics lifelike animal model  Iceage african animal sculptures saber-toothed animal model
Smilodon is a genus of the extinct machairodont subfamily of the felids. It is one of the most famous prehistoric mammals and the best known saber-toothed cat. Although commonly known as the saber-toothed tiger, it was not closely related to the tiger or other modern cats. Smilodon lived in the Americas during the Pleistocene epoch (2.5 mya – 10,000 years ago). The genus was named in 1842 based on fossils from Brazil; the generic name means "scalpel" or "two-edged knife" combined with "tooth". Three species are recognized today: S.?gracilis, S.?fatalis, and S.?populator. The two latter species were probably descended from S.?gracilis, which itself probably evolved from Megantereon. The hundreds of individuals obtained from the La Brea Tar Pits in Los Angeles constitute the largest collection of Smilodon fossils.
In North America, Smilodon hunted large herbivores such as bison and camels, and it remained successful even when encountering new prey species in South America. Smilodon is thought to have killed its prey by holding it still with its forelimbs and biting it, but it is unclear in what manner the bite itself was delivered. Scientists debate whether Smilodon had a social or a solitary lifestyle; analysis of modern predator behavior as well as of Smilodon's fossil remains could be construed to lend support to either view. Smilodon probably lived in closed habitats such as forests and bush, which would have provided cover for ambushing prey. Smilodon died out at the same time that most North and South American megafauna disappeared, about 10,000 years ago. Its reliance on large animals has been proposed as the cause of its extinction, along with climate change and competition with other species, but the exact cause is unknown.
zigong sanhe robot technology co.,ltd