The Triceratops dinosaurs are going to
the science museum 
MORE INFORMATION
Input

AC 110/220V ,50-60HZ

Plug

Euro plug / British Standard / SAA / C-UL / or depends on request

Control mode

Automatic / Infrared / remote / coin / Button / Voice / Touch /

Temperature / shooting etc.

Waterproofing grade

IP66

Working condition

Sunshine, rain, seaside, 0~50℃(32℉~82℉)

Optional function

Sound can be increased to 128 kinds

Smoke,/ water. / bleed / smell / change color / change lights / LED screen etc

interactive(Location tracking) / conversine(currently only Chinese)
AFTER-SALE SERVICE
| | |
| --- | --- |
| Service | Need be cut for shipping,fwill provide a detailed installation manual. |
| Warranty | We provide 2 years warranty for all of our antrimatronic models, the warranty pieriod starts from freight arrives at destination port. Our warranty covers motor, reducer, control box, etc. |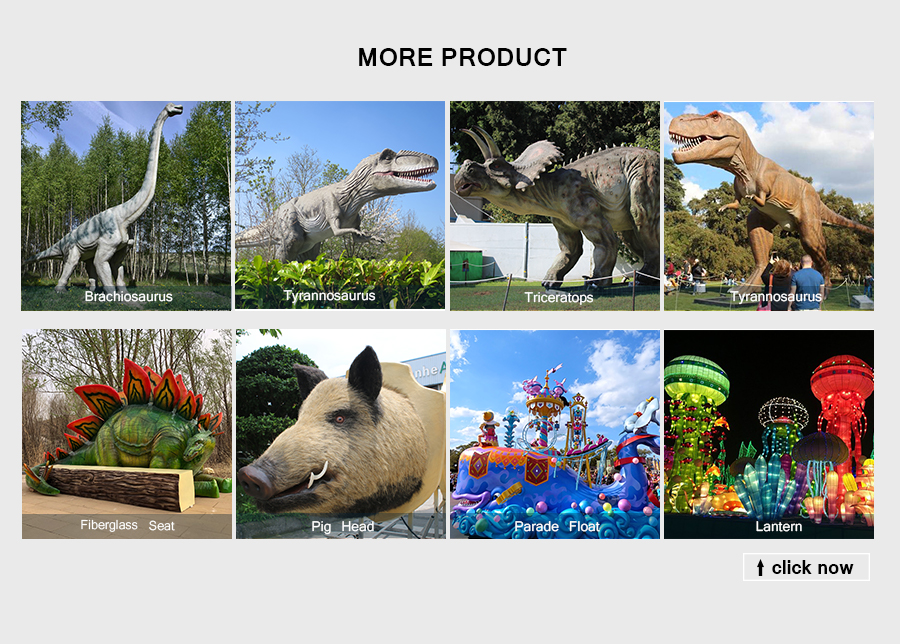 life size robotic animatronic dino model for sale
Jurassic Park Life-size Robot Animatronic Dinosaur Model for sale   buy animatronics the animatronics  dinosaur model robot animatronic dinosaur model  dinosaur park outdoor exhibition  animatronic dinaosaur model for jurassic park   artificial dinosaur animatronics dinosaur model  waterproof dinosaur model  zigong manufacturer factory price  realistic dinosaur model real size dinosaur  dino  dino world  dinopark  dinosaur theme park   triceratops  jurassic world dinosaur
 animatronic dinaosaur model for jurassic park   artificial dinosaur animatronics dinosaur model  waterproof dinosaur model  zigong manufacturer factory price  realistic dinosaur model real size dinosaur  dino  dino world  dinopark  dinosaur theme park   triceratops  jurassic world dinosaur
Triceratops is an extinct genus of herbivorous ceratopsid dinosaur that first appeared during the late Maastrichtian stage of the Late Cretaceous period, about 68?million years ago in what is now North America. It is one of the last-known non-avian dinosaur genera, and became extinct in the Cretaceous–Paleogene extinction event 66?million years ago.
Bearing a large bony frill, three horns on the skull, and a large four-legged body resembling that of a rhinoceros, Triceratops is one of the most recognizable of all dinosaurs and the most well-known ceratopsid. It was also one of the largest, up to 9 meters (30?ft) long and 12 metric tons (13 short tons) in weight. It shared the landscape with and was possibly preyed upon by Tyrannosaurus, though it is less certain that two adults did battle in the fanciful manner often depicted in museum displays and popular images. The functions of the frills and three distinctive facial horns on its head have long inspired debate. Traditionally, these have been viewed as defensive weapons against predators. More recent interpretations find it probable that these features were primarily used in species identification, courtship, and dominance display, much like the antlers and horns of modern ungulates.
Triceratops has been documented by numerous remains collected since the genus was first described in 1889 by American paleontologist Othniel Charles Marsh. Specimens representing life stages from hatchling to adult have been found. As the archetypal ceratopsid, Triceratops is one of the most popular dinosaurs, and has been featured in film, postal stamps, and many other types of media.