Prehistoric animals realistic animatronic Mastodon life size
 MORE INFORMATION
Input

AC 110/220V ,50-60HZ

Plug

Euro plug / British Standard / SAA / C-UL / or depends on request

Control mode

Automatic / Infrared / remote / coin / Button / Voice / Touch /

Temperature / shooting etc.

Waterproofing grade

IP66

Working condition

Sunshine, rain, seaside, 0~50℃(32℉~82℉)

Optional function

Sound can be increased to 128 kinds

Smoke,/ water. / bleed / smell / change color / change lights / LED screen etc

interactive(Location tracking) / conversine(currently only Chinese)
AFTER-SALE SERVICE
Service

Need be cut for shipping,fwill provide a detailed installation manual.

Warranty

We provide 2 years warranty for all of our antrimatronic models,

the warranty pieriod starts

from freight arrives at destination port. Our warranty covers motor,

reducer, control box, etc.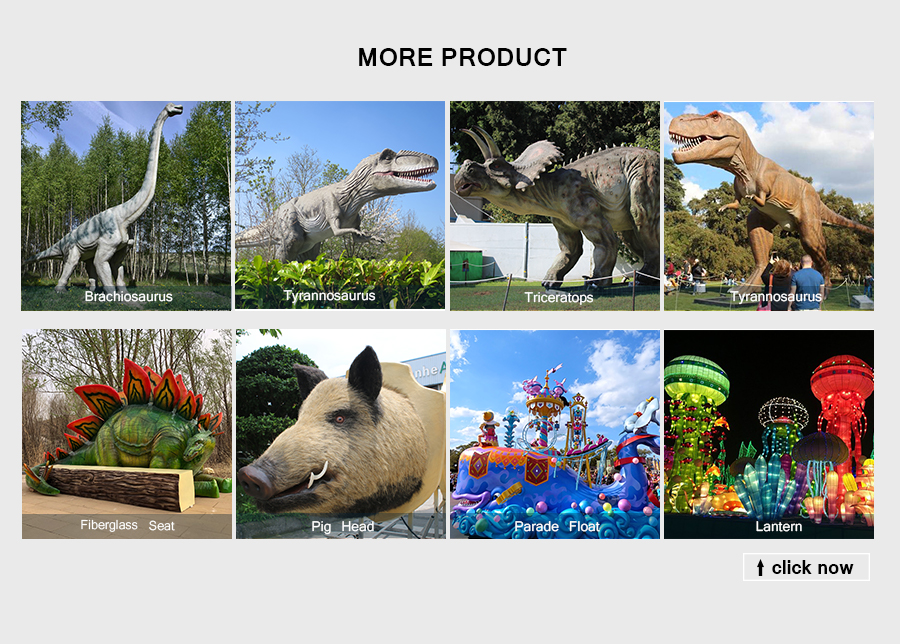 real animal   animatronic ancient animal model for sale
outdoor playground life size animal  custom life size animal  simulation animals  realistic sculpture  life size outdoor playground animal statue  artificial animal sculpture   animatronic Mastodon  animatronic model   animatronic for sale  real Mastodon  robotic Mastodon electric animatronic animals  robotic animal Mastodon theme park animatronic sculpture  zoo park animatronic animal  vivid garden animal  zoo exhibition
prehistoric animal  prehistoric theme park animal products  
A mastodon is any proboscidean belonging to the extinct genus Mammut (family Mammutidae) that inhabited North and Central America during the late Miocene or late Pliocene up to their extinction at the end of the Pleistocene 10,000 to 11,000 years ago. Mastodons lived in herds and were predominantly forest-dwelling animals that lived on a mixed diet obtained by browsing and grazing, somewhat similar to their distant relatives, modern elephants, but probably with greater emphasis on browsing.
M. americanum, the American mastodon, and M. pacificus, the Pacific mastodon, are the youngest and best-known species of the genus. Mastodons disappeared from North America as part of a mass extinction of most of the Pleistocene megafauna, widely believed to have been caused by a combination of climate changes at the end of the Pleistocene combined with overexploitation by Clovis hunters
A Dutch tenant farmer found the first recorded remnant of Mammut, a tooth some 2.2 kg (5 lb) in weight, in the village of Claverack, New York, in 1705. The mystery animal became known as the "incognitum". In 1739 French soldiers at present-day Big Bone Lick State Park, Kentucky, found the first bones to be collected and studied scientifically. They carried them to the Mississippi River, from where they were transported to the National Museum of Natural History in Paris. Similar teeth were found in South Carolina, and some of the enslaved Africans there supposedly recognized them as being similar to the teeth of African elephants. There soon followed discoveries of complete bones and tusks in Ohio. People started referring to the "incognitum" as a "mammoth", like the ones that were being dug out in Siberia[3] – in 1796 the French anatomist Georges Cuvier proposed the radical idea that mammoths were not simply elephant bones that had been somehow transported north, but a species which no longer existed. Johann Friedrich Blumenbach assigned the scientific name Mammut to the American "incognitum" remains in 1799, under the assumption that they belonged to mammoths. Other anatomists noted that the teeth of mammoths and elephants differed from those of the "incognitum", which possessed rows of large conical cusps, indicating that they were dealing with a distinct species. In 1817 Cuvier named the "incognitum" Mastodon.