Prehistoric animals realistic animatronic Entelodon life size
 MORE INFORMATION
Input

AC 110/220V ,50-60HZ

Plug

Euro plug / British Standard / SAA / C-UL / or depends on request

Control mode

Automatic / Infrared / remote / coin / Button / Voice / Touch /

Temperature / shooting etc.

Waterproofing grade

IP66

Working condition

Sunshine, rain, seaside, 0~50℃(32℉~82℉)

Optional function

Sound can be increased to 128 kinds

Smoke,/ water. / bleed / smell / change color / change lights / LED screen etc

interactive(Location tracking) / conversine(currently only Chinese)
AFTER-SALE SERVICE
Service

Need be cut for shipping,fwill provide a detailed installation manual.

Warranty

We provide 2 years warranty for all of our antrimatronic models,

the warranty pieriod starts

from freight arrives at destination port. Our warranty covers motor,

reducer, control box, etc.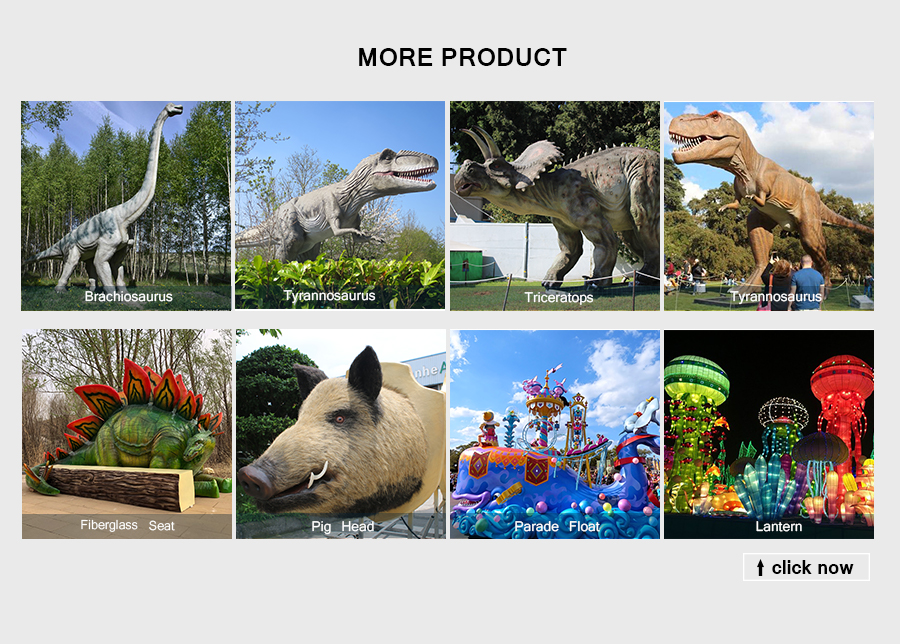 life-size animal    simulation animatronic animal     realistic animal model
outdoor playground life size animal  custom life size animal  simulation animals  realistic sculpture  life size outdoor playground animal statue  artificial animal sculpture   animatronic Entelodon  animatronic model   animatronic for sale  real Entelodon  robotic Entelodon  electric animatronic animals  robotic animal Entelodon  theme park animatronic sculpture  zoo park animatronic animal  vivid garden animal  zoo exhibition
prehistoric animal  prehistoric theme park animal products  
Entelodon is an extinct genus of entelodont artiodactyl endemic to Eurasia. Fossils of species are found in Paleogene strata ranging in age from the Houldjinian (37.2–33.9 mya) until the Rupelian epoch of the early Oligocene
It is one of four entelodont genera native to Eurasia, the other three being the primitive Eoentelodon of late Eocene China, Proentelodon of middle Eocene Mongolia and the gigantic Paraentelodon of mid to late Oligocene Central Asia.
Entelodon was a fairly typical entelodont, with a large, bulky body, slender legs, and a long snout.
Like other entelodonts, Entelodon had complete eutherian dentition (3 incisors, 1 canine, 3 premolars, and 3 molars per quadrant). It had only two toes on each foot, and its legs were built for fast running. Its long, wide head was supported by a robust, short neck, and its cheekbones were greatly enlarged and protruded noticeably from the sides of the head.[4] Though it was more closely related to hippos and whales than pigs, its skull was generally pig-like. It is presumed to have been an omnivore.
Entelodon remains are primarily known from Europe, although one Entelodon specimen was found as far as northern China.
Entelodon magnus populated a broad swath of Europe, with remains found in Spain, Germany, France, Romania, and the Caucasus. Extensive remains of Entelodon deguilhemi were uncovered in Vayres-sur-Essonne, France. The Chinese Entelodon dirus is known from a single tooth discovered in Nei Mongol