Zigong lanterns have been lit in Tourette Park in The city of Blaeniac, France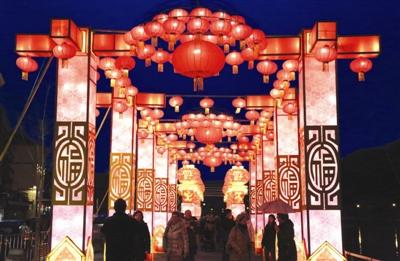 Since Last December, more than 40 sets of Zigong lanterns from China have been lit in Tourette Park in The city of Blaeniac, France. The lantern exhibition incorporates elements of Chinese and French traditional culture, and shows the architecture, culture, folk custom and technology of China and France in the form of intangible heritage lanterns and modern light interaction.
Zigong is a sister city with Guillac, France. From 2017 to 2020, the "Chinese Lantern Festival" has been successfully held in Guillac, France for three times, attracting more than one million tourists and becoming a prestigious cultural event.
This "Chinese Lantern Festival" from The city of Guayac "to" Blagnac ", will bring more than 40 groups of lanterns to show Chinese culture, interpretation of French elements.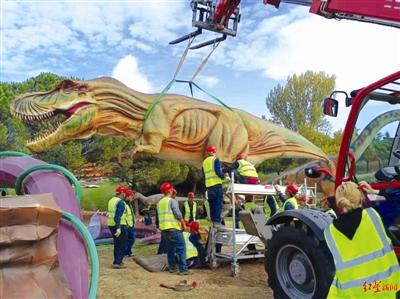 Since last year, give full play to the national culture in zigong city export base represented by lights and other features of cultural trade advantages, actively explore diversified development path, the implementation of "lights and multiple formats" fusion, "more platform + lights" innovation development, completes the COVID - 19 epidemic prevention and control of science, to promote the Chinese traditional culture products and service pack to "go out".
In February 2017, Geillac and Zigong, France, became international sister cities. The two sides signed a series of cooperation agreements and decided to hold the "Global Light Fair" in Geillac at the end of 2018. Mr. Gauran, mayor of Geillac, believes that "Made in China" under the Chinese cultural name card will shine brightly in France.
---
Post time: Jan-25-2022