The first Zigong Lantern Festival in Jinshitan will be lit on April 28
The first Zigong Lantern Fair will be held in Dalian Jinshitan Botanical Garden during the "May 1" period.The establishment of "Zigong Lantern Festival", a well-known national brand, in Dalian is a powerful move to promote the development of night economy and night tourism in Jinshitan, boost consumption and light up every corner of the city with night economy against the backdrop of the normalization of the epidemic.
At present, 200 artisans from Zigong, Sichuan province, have spent more than 40 days and nights designing and creating the lanterns. The lantern club fully combines the regional characteristics of Dalian, Jinpu and Jinshitan, integrates and innovates modern technology and traditional technology, and has dozens of processes from drawing, framing, sampling to welding and paper, etc., to become the largest and most spectacular lantern fair in northeast China, with the most gorgeous lantern scene and the most prominent artistic features.
According to Wang Hongbin, art director of Zigong Lantern Fair exhibition Company, the lantern group fully combines the regional characteristics of Dalian, Jinpu and Jinshitan, and integrates zigong lanterns with the unique mountain and sea scenery of Jinshitan, opening an interactive digital lantern fair that integrates traditional Chinese culture.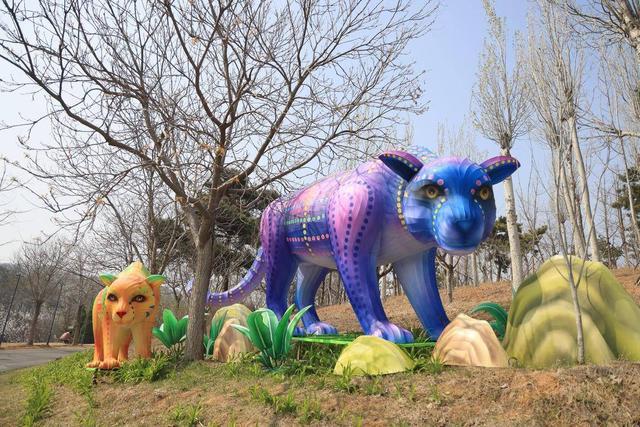 The lights will be on from April 28 to October 8 from 18:30 to 21:30. This year's lantern fair will present many highlights, one of the top ten famous Chinese paintings "A Thousand Miles of Rivers and Mountains" will be displayed in dalian for the first time, the first time in the history of Dalian to display the "100 scenes of Dalian" lamp group, original 5D immersive water curtain show will be staged for the first time. The fair is open to children under the age of 6, senior citizens over the age of 70, medical workers, the disabled, soldiers, firefighters, tour guides and other special groups free of charge.
---
Post time: Apr-20-2022