New park decoration hot selling custom figure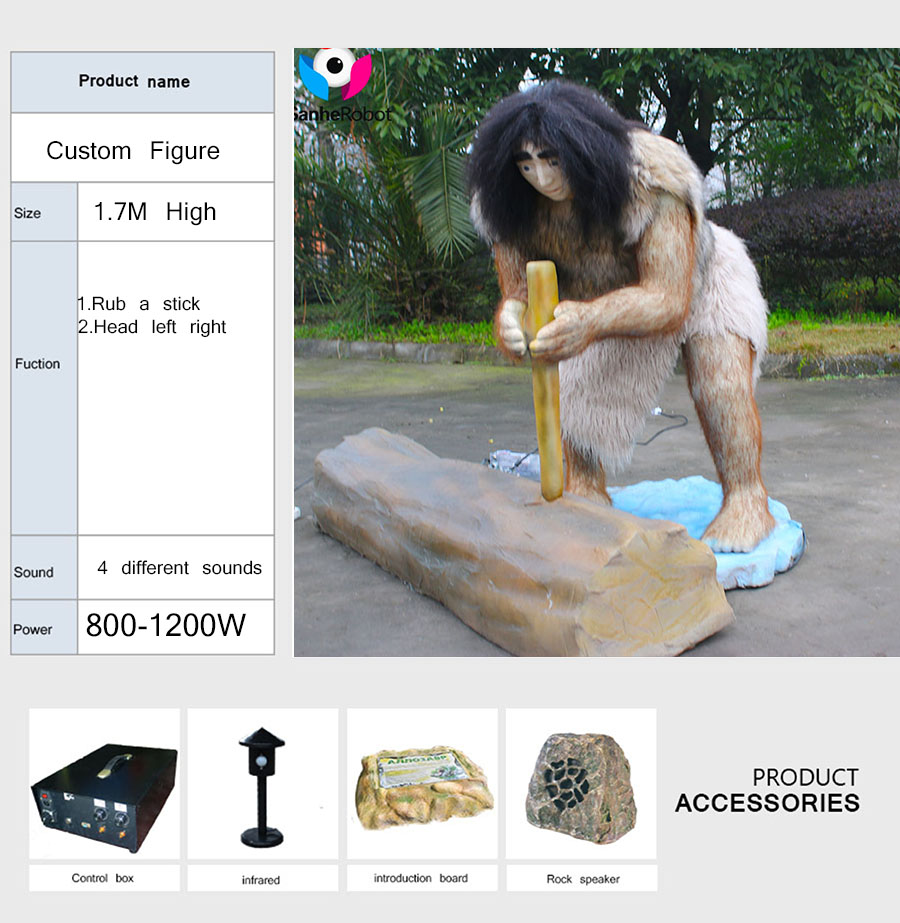 MORE INFORMATION
Input

AC 110/220V ,50-60HZ

Plug

Euro plug / British Standard / SAA / C-UL / or depends on request

Control mode

Automatic / Infrared / remote / coin / Button / Voice / Touch /

Temperature / shooting etc.

Waterproofing grade

IP66

Working condition

Sunshine, rain, seaside, 0~50℃(32℉~82℉)

Optional function

Sound can be increased to 128 kinds

Smoke,/ water. / bleed / smell / change color / change lights / LED screen etc

interactive(Location tracking) / conversine(currently only Chinese)
AFTER-SALE SERVICE
Service

Need be cut for shipping,fwill provide a detailed installation manual.

Warranty

We provide 2 years warranty for all of our antrimatronic models,

the warranty pieriod starts

from freight arrives at destination port. Our warranty covers motor,

reducer, control box, etc.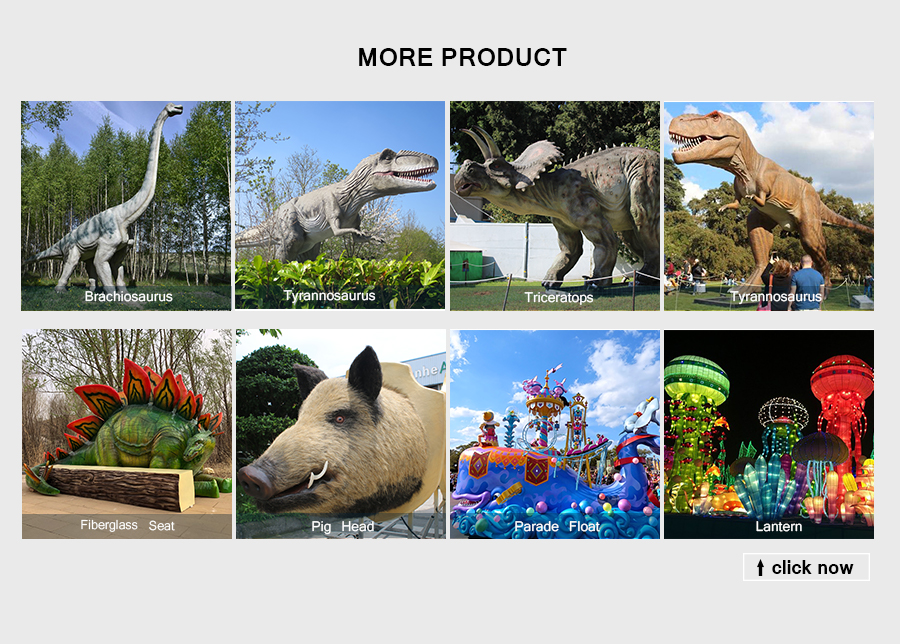 primitive man  animatronic human beings      theme park decoration     outdoor lifelike primitive man  cave man
most vivid statue highly simulated sculpture  realistic primitive man with tool  real-size model lifelike primitive man  lifelike working primitive man for theme park  real-size primitive man realistic man statue  realistic simulation sculpture of primitive man  animatronic character  animatronics  animatornics figure   customized primitive man  life-size animatronic figure  real size human  vivid man model
The caveman is a stock character representative of primitive humans in the Paleolithic. The popularization of the type dates to the early 20th century, when Neanderthals were influentially described as "simian" or "ape-like" by Marcellin Boule and Arthur Keith.
The term "caveman" has its taxonomic equivalent in the now-obsolete binomial classification of Homo troglodytes (Linnaeus, 1758).
Cavemen are typically portrayed as wearing shaggy animal hides, and capable of cave painting like behaviorally modern humans of the last glacial period. They are often shown armed with rocks or cattle bone clubs that are also adorned with rocks, and are portrayed as unintelligent and aggressive. Popular culture also frequently represents cavemen as living with or alongside dinosaurs, even though non-avian dinosaurs became extinct at the end of the Cretaceous period, 66 million years before the emergence of the Homo sapiens species.
The image of them living in caves arises from the fact that caves are where the preponderance of artifacts have been found from European Stone Age cultures, although this most likely reflects the degree of preservation that caves provide over the millennia rather than an indication of their typical form of shelter. Until the last glacial period, the great majority of humans did not live in caves, being nomadic hunter-gatherer tribes living in a variety of temporary structures, such as tentsand wooden huts (e.g., at Ohalo). A few genuine cave dwellings did exist, however, such as at Mount Carmel in Israel.
Stereotypical cavemen have traditionally been depicted wearing smock-like garments made from the skin of other animals and held up by a shoulder strap on one side, and carrying large clubs approximately conical in shape. They often have grunt-like names, such as Ugg and Zog