Adopting The International Standard Organization,Resin Polyresinh Rhino
 MORE INFORMATION
Input

AC 110/220V ,50-60HZ

Plug

Euro plug / British Standard / SAA / C-UL / or depends on request

Control mode

Automatic / Infrared / remote / coin / Button / Voice / Touch /

Temperature / shooting etc.

Waterproofing grade

IP66

Working condition

Sunshine, rain, seaside, 0~50℃(32℉~82℉)

Optional function

Sound can be increased to 128 kinds

Smoke,/ water. / bleed / smell / change color / change lights / LED screen etc

interactive(Location tracking) / conversine(currently only Chinese)
AFTER-SALE SERVICE
Service

Need be cut for shipping,fwill provide a detailed installation manual.

Warranty

We provide 2 years warranty for all of our antrimatronic models,

the warranty pieriod starts

from freight arrives at destination port. Our warranty covers motor,

reducer, control box, etc.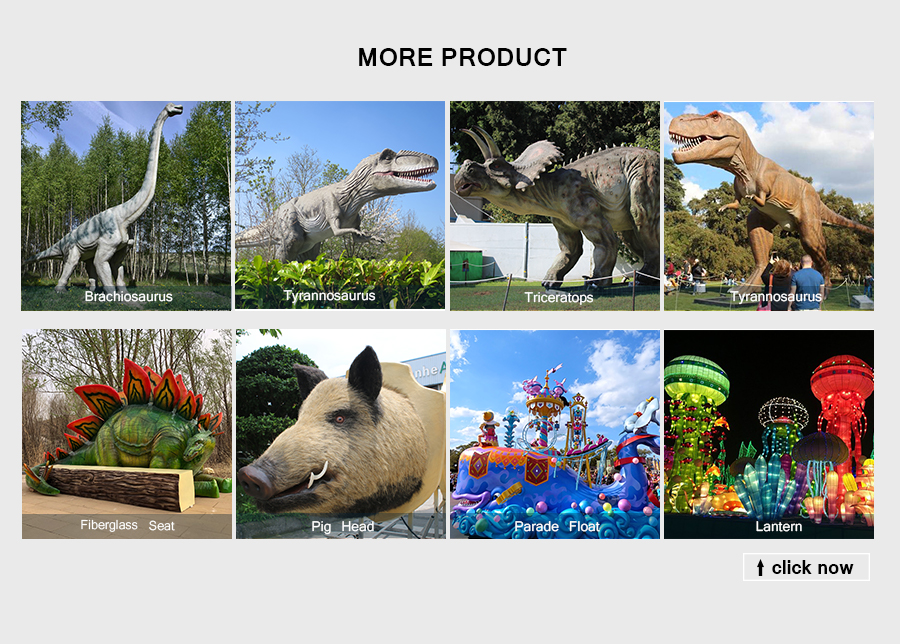 prehistorical animal    mechanical ainimatronic animal    the animatronics
life size artificial animal  life size animal model animatronics model  handmade animal statue  realistic animals robotic  amusment park animals  realistic animals  life size animatronic animal statues  theme park robotic animal  artificial animal  amusement park exhibition  playground equipment for sale  prehistoric animal park props  animatronic animal for sale  animatronic prehistoric animal  mechanical animatronic animal
A rhinoceros commonly abbreviated to rhino, is a member of any of the five extant species of odd-toed ungulates in the family Rhinocerotidae, as well as any of the numerous extinct species therein. Two of the extant species are native to Africa, and three to Southern Asia. The term "rhinoceros" is often more broadly applied to now extinct species of the superfamily Rhinocerotoidea.
Members of the rhinoceros family are some of the largest remaining megafauna, with all species able to reach or exceed one tonne in weight. They have a herbivorous diet, small brains (400–600 g) for mammals of their size, one or two horns, and a thick (1.5–5 cm) protective skin formed from layers of collagen positioned in a lattice structure. They generally eat leafy material, although their ability to ferment food in their hindgut allows them to subsist on more fibrous plant matter when necessary. Unlike other perissodactyls, the two African species of rhinoceros lack teeth at the front of their mouths, relying instead on their lips to pluck food.
Rhinoceros are killed by some poachers for their horns, which are bought and sold on the black market, and used by some cultures for ornaments or traditional medicine. East Asia, specifically Vietnam, is the largest market for rhino horns. By weight, rhino horns cost as much as gold on the black market. Some cultures believe the horns to have therapeutic properties and they are ground up and the dust consumed. The horns are made of keratin, the same type of protein that makes up hair and fingernails. Both African species and the Sumatran rhinoceros have two horns, while the Indian and Javan rhinoceros have a single horn. The IUCN Red List identifies the black, Javan, and Sumatran rhinoceros as critically endangered.