PRODUCT DESCRIPTION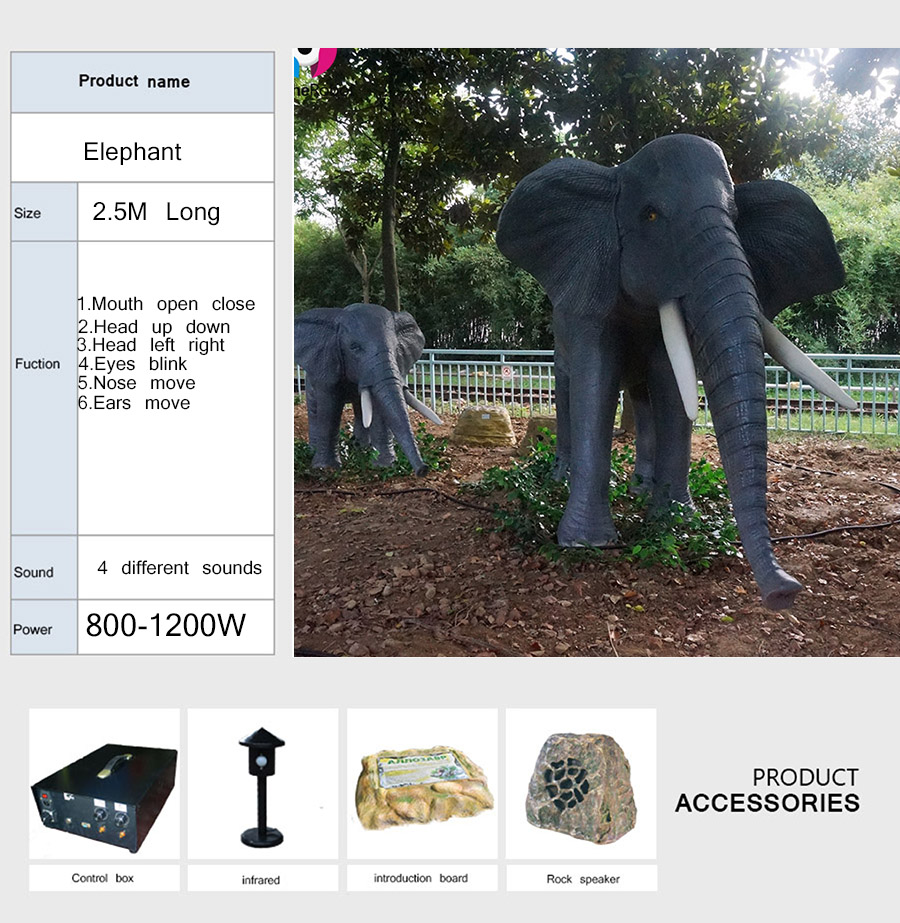 Product name:Manufacturer Customized Elephant Lifesize Animatronic Artificial Animal Model
Life size  animatronic Elephant
This Elephant was made for outdoor playground zoo park or animal theme park
The length of this Elephant is 2.5 meters
The color and size can be customized
This mechanical elephant has beautiful texture and vivid movements,we can change the shape,color movements etc. according to customer needs.
Animatronic animal information
Movements:1.mouth open and close 2.head up down 3.head left right 4.nose move 5.eyes blink 6.ears move
Power:800-1200 w
Input:AC 110/220V,50-60HZ
Plug:Euro plug/British standard/SAA/C-UL/or depends on request
Control mode:Automatic/Infrared/remote/coin/button/voice/touch/temperature/shooting etc.
Waterproofing grade:  IP66
Working conditions:Sunshine,rain,seaside
MAIN MATERIALS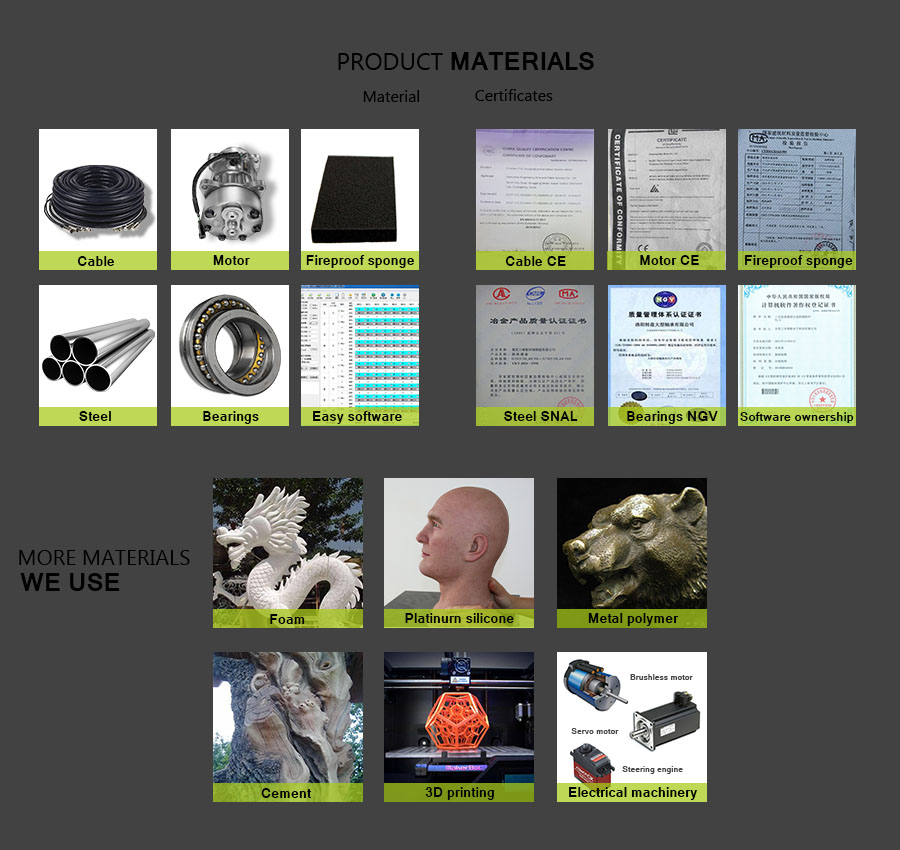 All material and accessory suppliers have been checked by our purchasing department. They all have the necessary corresponding certificates, such as CE, UL, ISO9001:2008, and reached excellent environmental protecting standards.

1. Control box:  Independently developed fourth-generation control box.
2. Mechanical Frame:  Stainless steel and brushless motors have been used to make animals for many years. Each animal's mechanical frame will be continuously and operationally tested for a minimum of 24 hours before the modelling process begins.
3. Modelling: High density foam ensures the model looks and feels of the highest quality.
4. Carving: Professional carving masters have more than 10 years of experience. They create the perfect animal body proportions absolutely based on animal skeletons and scientific data. Show your visitors what the Triassic, ocean and Cretaceous periods really looked like!
5. Painting: Painting master can paint animals according to customer's requirement. Please provide any design
6. Final Testing: Each dinosaur will also be continuous operated testing one day before shipping.
7. In Stock:  We keep more than 30 sets animals in stock for choice.
8. Packing : Bubble bags protect animals from damaging. PP film fix the bubble bags. Each animal will be packed carefully and focus on protecting eyes and mouth. Control box will be put in aviation.
9.Shipping: Chongqing, Shenzhen, Shanghai, Qingdao, Guangzhou,etc. We accept land, air, sea transport and international multimodal transport.
10. Clearance: We are professional animatronic animal export factory. We have experience of Europe, South Africa, East and South Asia,Australia, North America, South America, and so on. Main countries include the United States, the United Kingdom, Canada, Brazil, Argentina, Japan,Philippines, Malaysia, Australia, Russia, Thailand, the UAE, Poland, Spain, Germany, Croatia, etc.
11.On-site Installation: We will send engineers to customer's place to install animals.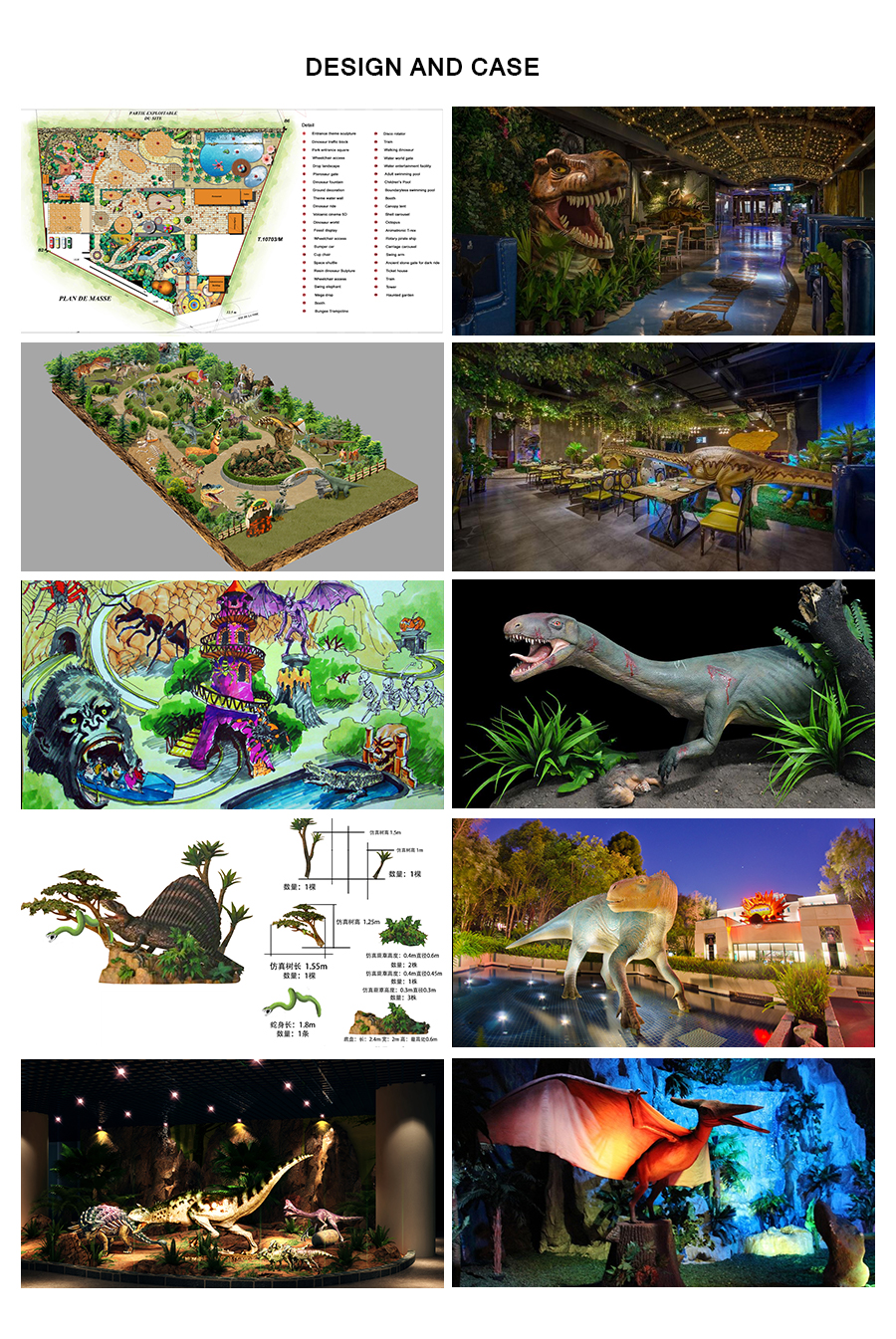 Mechanical design:We make a mechanical design for every dinosaur, providing them with a good frame. This makes sure that their air flows and other moving parts can operate without friction, massively improving the service life!
Dino posture & color Design:We design dinosaur postures, detailed features and colors before production begins. This ensures you get exactly what you want.
Graphic Design:You provide us photos and plans, we get back to you an entire animal exhibition!
Exhibition Details Design:Exquisite details design show to customer the final exhibition scene.  We also provide plan design, dino facts design, advertisement design, etc.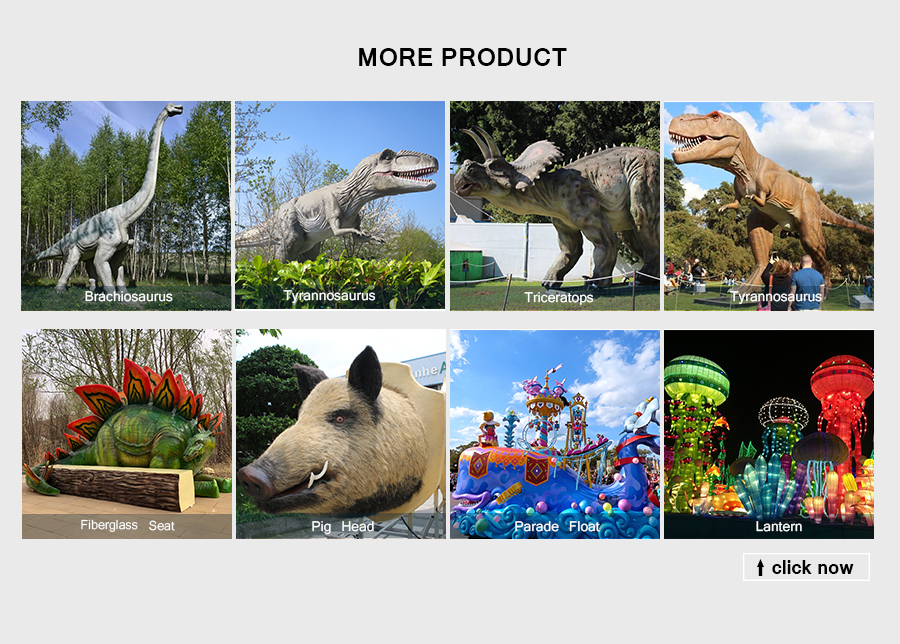 animatronic animal elephant     life-size animal    life-size elephant     life size animatronic elephant model for sale zoo park exhibition animal  life-size elephant  lifelike elephant   animatronic elephant   animatronic for sale  real elephant  realist animatronic elephant   vivid garden animal  animated life size animals  playground animal statue  theme park robotic animal  life size artificial animal  life size animal model animatronics model  playground animal statue  zoo park animatronic animal  simulation robot animals  animal model for park  animatronic life size animals large garden animal molds animal statue  animal sculpture