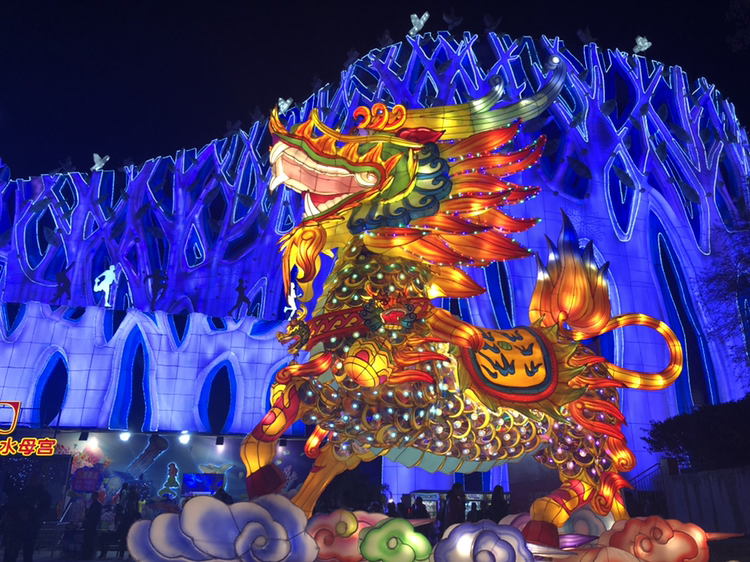 Product name:Beautiful Outdoor Waterproof Chinese New Year Lantern for Sale
This chinese traditional silk animal lantern is called Qilin,  with different movements and sound effects customized,it looks very cool.
Size: Customized size
Material: steel, silk cloth,energy saving light
Movement :1. Luminous 2. Music  (produce movement according to your demand)
Color: Color is optional
MOQ: one 40HQ container
Technics: 4 sets of movement programs,2 sound effect, movement setting adjustable
Control: Infrared sensor / remote control / coin box / button box
Power: 110/220V 50/60Hz
Plug: Euro plug / British Standard / SAA / C-UL / or depends on request
Usage: Festival decoration, outdoor and indoor playground, shopping mall decoration, garden decoration, theme park, Amusement park, museum, movie center, square, carnival, etc.
Remark:
1. Product length is measured by vertebra. Height is for reference, it is different for different modelling.
2. Other size is also available. from 1~50 m long. 3. Movement and function can be customized.
4. We can produce animatronics with brushless motor and pneumatic system.
5. We provide IP66 accessories for outdoor usage.